NGRCH NBOB UFR CAX GRCH Sarantais Shadow Walker @ WMK "Q"
UKC: NGRCH NBOB UFR CAX GRCH Sarantais Shadow Walker @ WMK "Q"
AKC: Sarantais Shadow Walker @ WMK CM2 CA
Dam: Perito's Mona Lisa @ Sarantais  (Hymy) AHT – H  Sire: CH Grand Animal Eros @ Sarantais (Eros) AHT – H
DOB: January 10, 1013
Q was born in Finland and became our 2nd AHT import from our dear friends Sari and Ari. We are watching him grow and hope that he will remain one of our FOREVER family members. Q earned his CH conformation title at the age of 6 months at a Hurricane Alley American Hairless Terrier Association event in Lakeland, FL in July 2013. He quickly earned his GRCH title as well!  As of Dec 2013, Q finished #4 in UKC Top 10 for 2013! Not bad for only being able to show for 6 months! Q also quickly earned his Lure Coursing titles in both AKC and UKC. He is working towards his Terrier Racing titles. He remains in training for Agility and Rally Obedience.
At Premier June 2014, Q won Top 10. He was also chosen as 1 of 4 from the Semi-Final round to move on to the Finals!!  Q did really well for such a young dog.  He placed 3rd overall in ALL of UKC!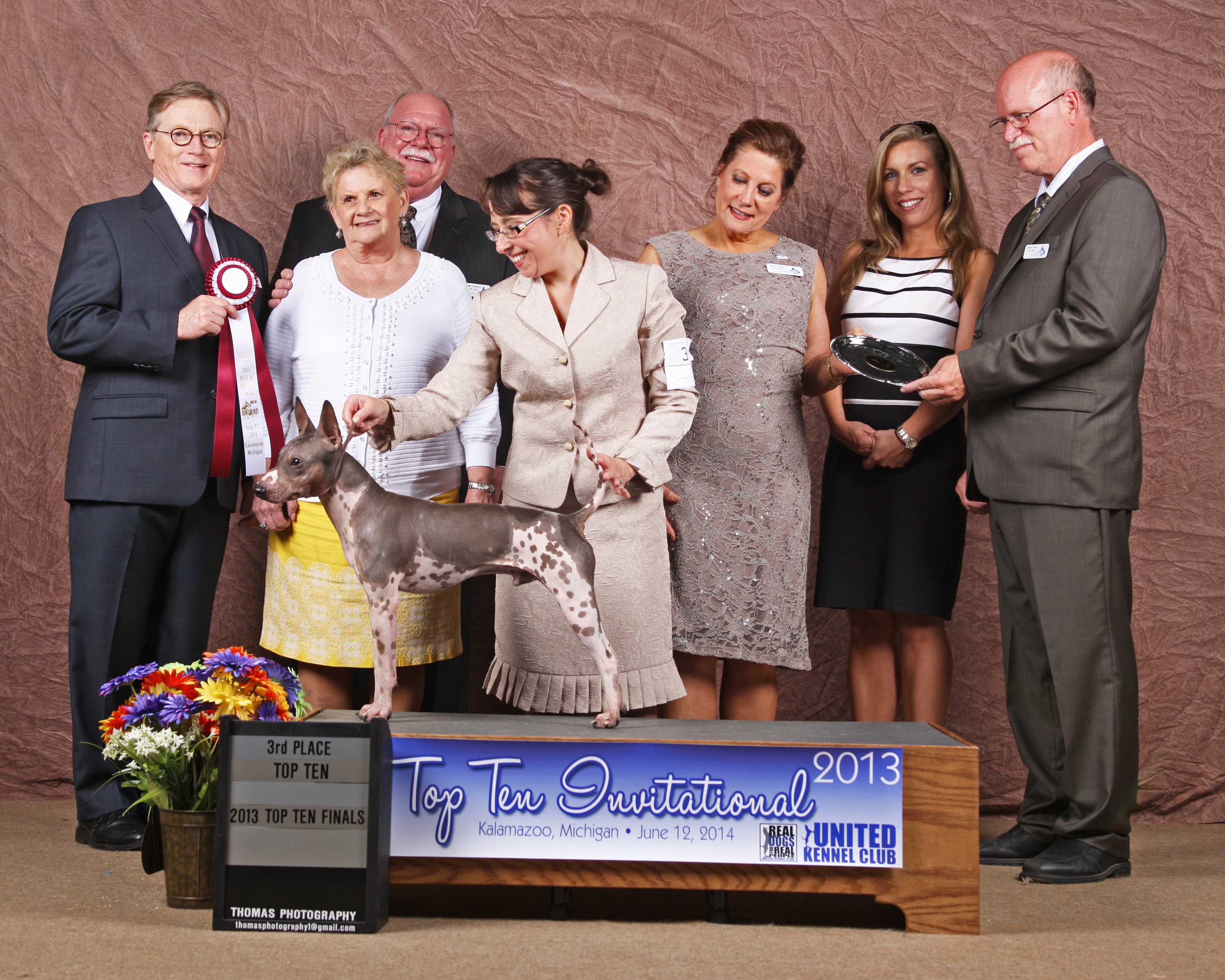 With limited showing, Q ended 2014 in the #4 spot. He also won Top 10 at Premier 6/2015 and went on to Finals, earning a Top 20 placement overall!! And again, with limited showing in UKC, Q is currently #2 for 2015.
In AKC, Q earned his CM2 and was on his way to CM3. However, we took him out at the end of the year to allow other dogs a chance to win! Q has also earned more than a handful of Best in Miscellaneous wins!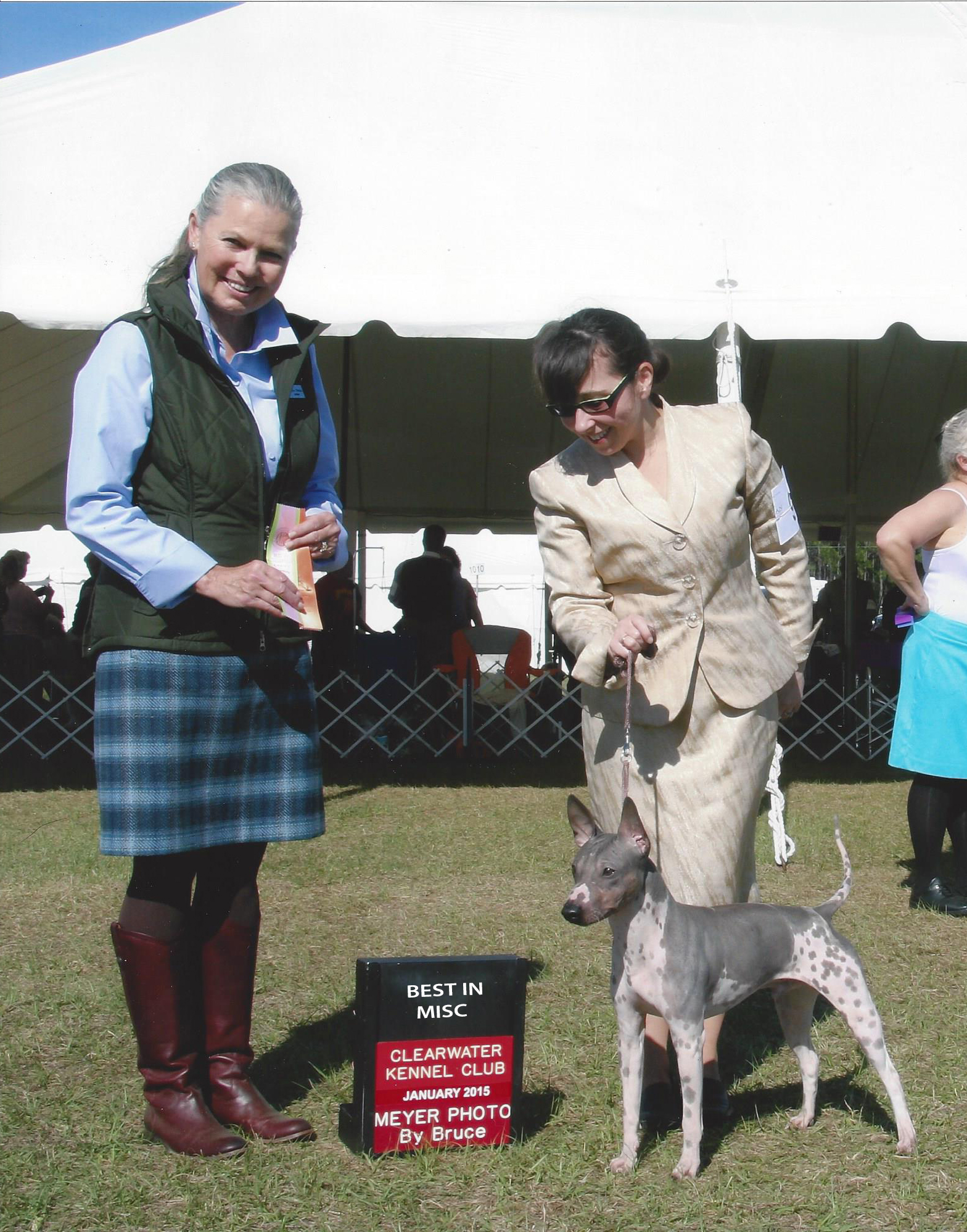 Q has finally gotten the hang of Drag Racing and has earned his flat racing title. He's working on his others. He has also earned his Coursing Aptitude Excellence title.
Q has passed the following health clearances: eyes CERF'd, hips, heart, knees, and liver screen.