UFR USR GRCH Sarantais Mercy N Justice@WMK "Perry"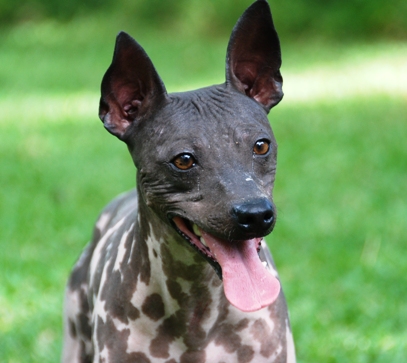 UKC: UFR USR GRCH Sarantais Mercy N Justice@WMK "Perry"
AKC: Sarantais Mercy N Justice @ WMK CM
Dam: CH WMK's Have Mercy (Salli) AHT – H  Sire:  Flinthill's Crouching Heartbeat (Kuma) AHT – H
DOB:  March 10, 2009
Perry was born in FINLAND at Sarantais Kennel!! Perry is one of our grand babies, so we wanted to bring him home! Sari and Ari hand carried Perry from Finland to Michigan in June 2009. We were so excited to have him with us! Thank you for trusting him with us!
Perry earned his UKC conformation Champion and Grand Champion titles very quickly. He has numerous Terrier Group placements and Best In Multi-Breed Show and Reserve Best In Multi-Breed Show honors. Perry ended 2010 as the #2 ranked AHT in Top 10. In 2011, he ended as the #6 AHT in Top 10. Perry has also gone on to earn Best in Specialty Show honors while competing against some of the top ranked AHTs in the country at UKC's Premier event in Richmond, IN. Perry has also competed in ARBA, taking multiple Best In Show wins.
Perry earned his Certificate of Merit in AKC in 2014 (first year we were able to compete).
Performance Events: Perry earned his United Flat and United Steeple Racing titles in January 2013. He is not the fastest racer (to say the least), but some times he manages to win. 😉
Pups:  Perry was used at stud with:
Litter 1: Our girl Evyl, UWP UFCH USCH UACH GRCH Flinthill's Something Wicked @ WMK. They had 5 pups in July 2010. Echo and Skye went straight to pet homes and are spoiled rotten! The other 3 participated in conformation and performance events. Jemmy is a conformation CH (not exhibited often). Reilly stayed with us, earned her GRCH title, UWP, UFCH, and USCH titles too. She then went to live with her sister Skye in Wisconsin. She is spoiled to death and has 3 little girls to give her tons of attention. Gavyn lives with us and earned his USGCH UFGCH UWP and GRCH titles. Gavyn was exhibited in conformation in 2011 and 2012. He ended both years as the #1 ranked AHT in the country. Gavyn went on to earn TOP HONORS at PREMIER in June 2012. Gavyn was also the first AHT to earn National Best of Breed honors in Oct 2012. He is also ranked in All Stars for Terrier Racing. Despite being small in his height division, he is highly prey driven and very fast. Steeples are his specialty.
Litter 2: CH 'PR' Fieldstone I'm not in the nude (Tiki) as a favor for Kathy Sasso-Sheridan. They had 5 pups. They are all in pet homes, so we'll never know how they would have done in the conformation ring! BUT they are certainly loved.
As of December 2014, Perry remains an unbelievably stable tempered boy, who is happiest when snuggling under the covers or playing fetch with his purple squeaker ball (or a tennis ball)!