GCHB WMK's Cut the Line @ VNTG FDC BCAT RATN CGCA CGCU TKN. "PK"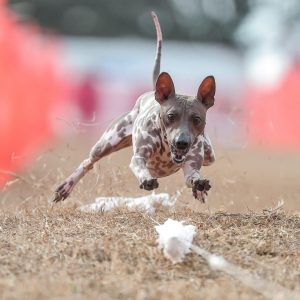 DOB 3/31/2016
Sire: GCHB WMK's Frozen Sky "Helyx"
Dam: GCH Kidd K's Speed Demyn "Vyper"
PK was born in the first Helyx x Vyper pairing. He has lived with his amazing mom, Valerie out in the Pacific Northwest. However, he has come for extended visits to help him finish his conformation titles. We certainly missed him when he went back home. PK is quite an easy going dude, and is happy wherever he is.  PK is also willing to do lots of work as you can see by the numerous performance titles his mom's put on him.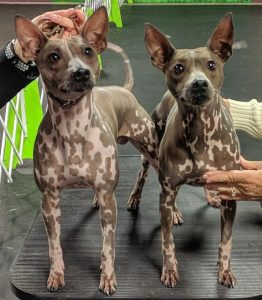 PK (L), Andyr (R)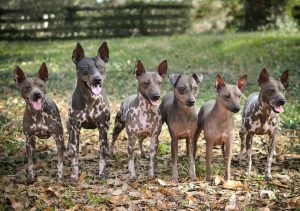 Andyr, Helyx, PK, Nally, Vyper, Treya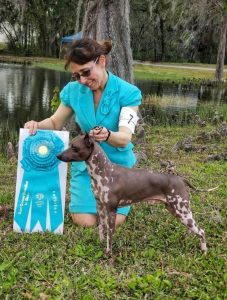 Karyn and PK taking Owner Handled BEST IN SHOW 2/19/2018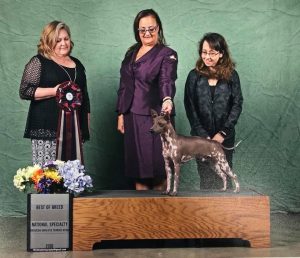 PK and his mom, Valerie (and me…I was judging Drag Racing)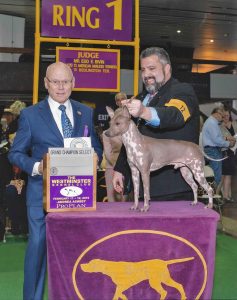 PK and Valerie's good friend, Ed Thomason (professional handler) winning Select at Westminster, Feb 2019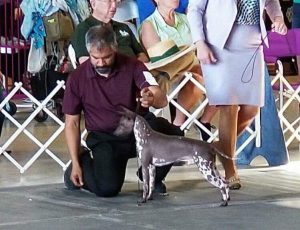 Pepe Anastas handling PK.